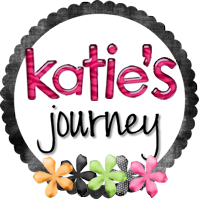 This sounds neat! It's a
30 day blog challenge
from Katie at
Katie's Journey
. I found this over at
Debbie's Digest
and thought, hmm, might want to check that out! So, here goes!! I'm behind so I'll have to do some extra catchin' up...if you want to join you can find her list
here
.
Day 1: Intro; 15 interesting things about you.
I am an (almost) 32 year old Mama of 4. My McPop and I have been married for 10 years. He is my college sweetheart :) and a true "Florida Cracker!!" I am originally from Southern California and believe that it is the most beautiful state in the country, but alas I haven't lived there since I left for college...not counting summers of course!!
Okay, 15 interesting things...yikes-gonna be hard!!
1. I am a born again Christian and have been living my life for God since the age of 14.
2. I love my husband!! I love my children!!
3. I am a Pastor's wife.
4. I speak Spanish.
5. After a year of piano lessons at 17 I continued to learn on my own and now I play for our church services. (Still got a long way to go but the Lord has blessed my efforts!)
6. I love to sew but haven't sewed anything since baby number 3 came along.
7. I recently started exercising...as in this is day 3! It's going good and I feel great!!
8. I'm not a great cook! Sad but true!!
9. I'm a clutter bug who is desperately trying to change her ways!!!
10. I live in NC near Charlotte.
11. I am left handed!
12. I love to blog but am so inconsistent!
13. Oh, I homeschool!! Most days it's great, others not so much but then comes the time when the Lord rejuvenates you and you love it all over again!!!
14. My life verse is Joshua 1:9
"Have not I commanded thee? Be strong and of a good courage: be not afraid, neither be thou dismayed: for the Lord thy God is with thee whithersoever thou goest."
15. I should be getting my kids up right about now!!!
Okay, I'll have to do another post to get caught up!!! Hope you enjoyed my little intro!! Join in the fun too!!
Lovin' Learnin'